What types of therapy is right for me?
New York Style Psychology from Herald Square of Manhattan
30 years ago, there was a controversy about psychotherapy. Does it work or do people just get better on their own? Today the weight of the research is clear that psychotherapy works. The question often becomes, which one is the best?
This is a difficult question to answer in a few sentences, especially since some forms of therapy, especially CBT (see below), lend themselves much better to research than others; this creates the impression that some are"better" than another. It is my belief from the evidence that the relationship between client and therapist is critical. The therapist must be competent and invested in their work, whatever that form of therapy may be. The fact is that the "ingredients" or therapy seem to matter less than the commitment to work together to do what is required to get better. Each form of therapy is a way to frame the client's concerns, establish goals and how to work towards them. A personalized therapy is what Herald Square Psychology is committed to giving to each client.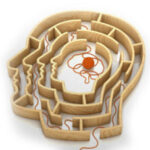 In short, psychodynamic refers to conflicts in the mind that influence people's lives, particularly relationships, outside of their awareness; the goal is to make people aware of how they mentally defend against their own thoughts, and become more flexible and effective in their lives. Much like the difficult-to-see ailments the doctors above had to identify, psychodynamic therapy has had the enormous challenge of turning unseen mental forces into concepts science can see and test. Although this has been difficult, psychodynamic theory is the elegant and deepest approach to broad character change. Whether it is delivered in a brief, intensive and time-limited form, or in long term psychoanalysis, psychodynamic theory has changed lives of people for the better for over a century.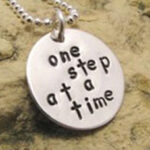 CBT - Cognitive Behavioral Therapy
CBT is a second-wave behavioral therapy that teaches the client to observe their automatic thoughts and beliefs. It identifies, challenges then change ones distorted thoughts and maladaptive and self-defeating behaviors quickly and effectively. It has been shown to reduce symptoms at clinically significant levels; it even teaches the client to become their own therapist. The process is remarkably simple, with no secret ingredients, and is generally accomplished by simple question and answer along with some "homework" assignments. CBT was initially developed to relieve depression, but has been used effectively in anxieties, eating disorders, substance abuse and many other everyday life concerns. More recently, a third wave of behavior therapy learned from the inevitable anomalies that occur in any therapy, including CBT, which led to mindfulness based therapies (see below) that add benefit to CBT; that mindfulness based therapy is also available at Herald Square Psychology.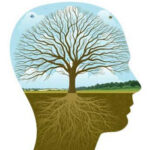 IPT - Interpersonal Psychotherapy
Interpersonal therapy is a name for 2 kinds of therapy that sound the same. The first is a psychodynamic therapy that is powerful and analyzes the interpersonal field that is constantly operating in any social interaction.
At HSP, we employ scientifically validated Interpersonal Psychotherapy (IPT) that is often used for depression, but has received support as a mode of therapy for many different challenges in life such as marital problems, bipolar disorder, eating disorders, anxiety disorders, substance abuse and more. It was influenced by the psychodynamic therapy above but does not emphasize the internal psychic forces that act on the individual, but by interpersonal interactions outside the individual.
IPT was developed in the 1970's and focuses on relief of symptoms and social impairment due to depression. It links the flow between interpersonal events and mood; this therapy is time-limited to 16 sessions and enjoys 35 years of research showing its efficacy. It structured to address several factors that contribute to depression and gives the client recommendations to follow over discrete phases of therapy. Most recently, IPT was brought to the federal government to help veterans with depression in the VA system.
What concerns can I get help with at HSP?
Specialties
Relationship and Dating
Trauma and PTSD
Anxiety
Work Stress Difficulties
Effective Coping
Issues
Addiction
Career Counseling
Chronic Relapse
Divorce
Life Coaching
Parenting
Testing and Evaluation
Anger Management
Chronic Pain or Illness
Depression and Bipolar Grief
Obsessive-Compulsive (OCD)
Substance Abuse
Video Game Addiction
Health Psychology (HIV, HCV, Oncology, Cardio-Vascular, Exercise, Alcohol, Drugs, Etc.)
Session Types
Individual Counseling
Couples Counseling
Consultation
Supervision
Mental Health
Dissociative Disorders
Impulse Control Disorders
Psychosis
Elderly Persons Disorders
Personality Disorders
Thinking Disorders
Mood Disorders
Dementia
Eating Disorders
Tyson Furr, Ph.D. is the director of Herald Square Psychology in New York City and Tokyo, Japan...