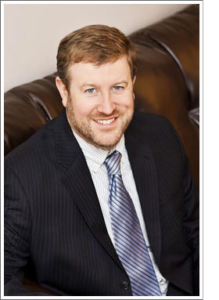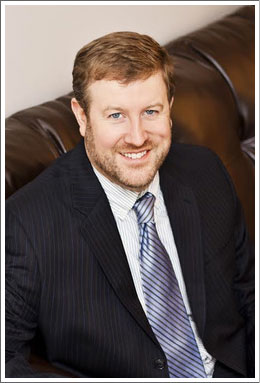 Tyson Furr, Ph.D. is the director of Herald Square Psychology in New York City and Tokyo, Japan. Licensed in both California and New York State, Dr. Furr has been supervising Clinical psychologists and now specializes in providing services to professionals in private practice after working in the public sector.
In his education and practice in New York City, Dr. Furr has accumulated a unique skills set from different modalities and training. He has studied psychodynamic therapy from psychoanalytic professors (one of whom worked with and was the patient of Arron Beck, a founder of Cognitive Behavioral Therapy) as well as having been trained in Interpersonal Therapy for Depression, C.B.T., Prolonged Exposure Therapy for PTSD, Motivational Interviewing, Object Relations, Interpersoanal Psychoanalysis.
The son of an Experimental and School Psychologist, Dr. Furr grew up in an environment that encouraged curiosity about and the application of knowledge and the humanities to help individuals attain their goals in life. Dr. Furr has worked in a diverse set of clinical settings from virtually all parts of society and has taught classes in Mindfulness, Relationships and Social Psychology.
Dr. Furr has helped men and women of all sexual orientations with eating disorders, anxiety disorders, substance abuse, psychotic disorders, marital difficulties and Post Traumatic Stress Disorder (PTSD).
Dr. Furr graduated with a B.A. in Psychology from the University of California at Santa Cruz, where he participated in conducting research in Social Psychology and studied under the noted Social Psychologist Elliot Aronson. There, Dr. Furr learned the factors of attraction in relationships, the danger of distorted self-justifying when one does not live according to one's values, the powerful influence of environment on individuals behavior, and the importance of awareness of one's bias in social situations.
Later, while studying at New York University's Master's of Arts program, Dr. Furr was actively involved in research on psychotherapy. As a doctoral student, Dr. Furr worked at Beth Israel Hospital in Manhattan in the extensive Brief Psychotherapy Project. He later received his doctorate degree in Clinical Psychology at Long Island University. Dr. Furr also taught Social Psychology as a teaching fellow at Long Island University in Brooklyn. Dr. Furr conducted his own original research on Anxiety Disorders, Mindfulness, and the repair process between patient and client in psychotherapy. Dr. Furr's dissertation on Testing anxiety has been cited in a meta-analytic study for cognitive factors for vulnerability to anxiety by a major researchers.
Dr. Furr has compassionately worked with individuals of virtually every background and in in-patient psychiatric units, health and HIV clinics, private educational institutions, city hospitals and college counseling clinics. Dr. Furr worked for a not-for-profit organization that identifies minority students from New York City public schools and provides them with training and scholarships at the America's best prep schools. The scope of Dr. Furr's assessment experience has been with thousands of individuals from ages 3 to 106 years old, performing psychological, neuropsychological and personality assessments. Dr. Furr has conducted individual, couples and group therapy at New York City hospitals, Beth Israel Medical Center, and United States Department of Veterans Affairs.
Completing his Doctoral internship at the Brooklyn Veterans Hospital, Dr. Furr became a staff psychologist for the federal government working at veteran's hospitals in Manhattan, Brooklyn and Queens, New York City.
Dr. Furr has also supervised doctoral students and participated on the training committee for the Internship program for the American government. Dr. Furr has supervised doctoral and post-doctoral level as director of clinical services at Herald Square Psychology, where the sum of his experience is delivered in a compassionate, individualized treatment program for adult clients.
Research Experience
Doctoral Dissertation. Furr, Tyson (2008) Experimental avoidance and test anxiety (David Castro Blanco, PhD, Howard Mcguire, PhD, Joan Duncan, PhD).
Beth Israel Medical Center. Brief Psychotherapy Research Project. (2001-2003). Research Assistant.
Long Island University. L.I.U. Anxiety, Mood and Personality Studies Lab. (2004- 2007). Research Assistant.
New York University. (1999-2001). Psychology Clinic. Research Assistant in Psychotherapy Process Research.
University of California at Santa Cruz. (1994-1997). Social Psychology Research Lab. Research Assistant.
Posters Presented
Focal Worry as a Cognitive Vulnerability Variable in Test Anxiety and Co-morbid Psychopathology. Furr, T.A., Mance, M., Conrad, J., and Castro-Blanco, D. (2006, March). Poster presented at the annual meeting of the Anxiety Disorders Association of America, Miami, Fl.
Cognitive Vulnerability Variables in Test Anxiety and Co-Morbid Disorders. Ellis, J., Furr, T.A., Warren, I., Ryzewicz, L., and Castro-Blanco, D. (2006, March). Poster presented at the annual meeting of the Anxiety Disorders Association of America, Miami, Fl.
Uncertainty Intolerance, Test Anxiety and Co-Morbid Psychopathology. Ryzewicz, L., Warren, I., Conrad, J., Furr, T., and David Castro-Blanco. (2006, March). Poster presented at the annual meeting of the Anxiety Disorders Association of America, Miami, Fl.
Research Cited
Gallagher,M.W., Bentley, K.H., & Barlow, D.H. (2014). Perceived control and vulnerability to anxiety disorders: A meta-analytic review. Cognitive Therapy and Research Volume 38(6), pp 571–584.
Depression
Diet and exercise
Coping and distress tolerance
Anxiety and Worry
Obsessive Thoughts
Sleep difficulties
Attention in concentration (at home, work and academics)
Substance abuse
Anger management
Physical illness and pain
and more…